⚠ This page might be outdated. For more recent information have a look at the englisch original.
Broder sur une chaussette
If you own a 3D printer or a laser cutter but your embroidery machine is not capable to embroider on socks, you will be very interested in this project.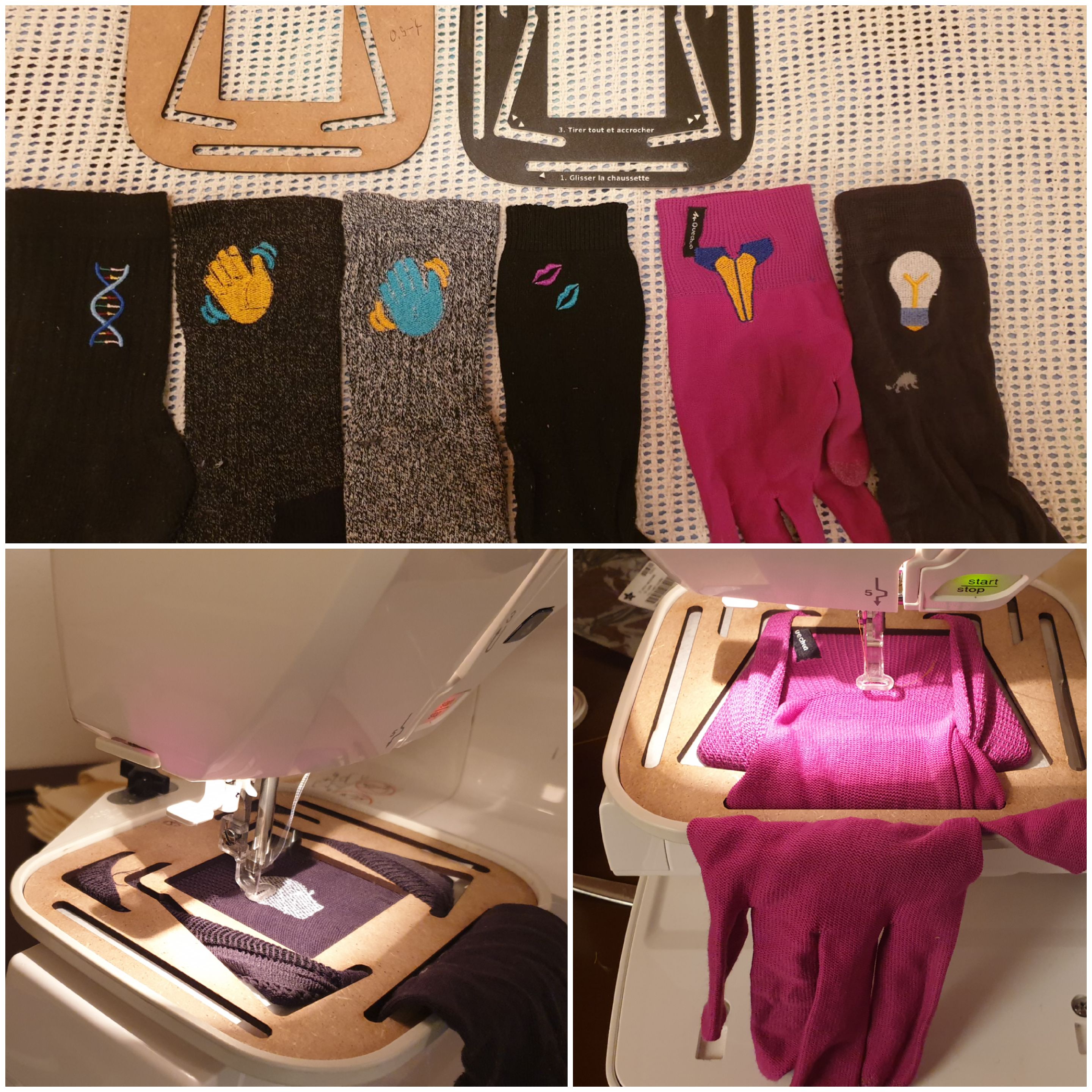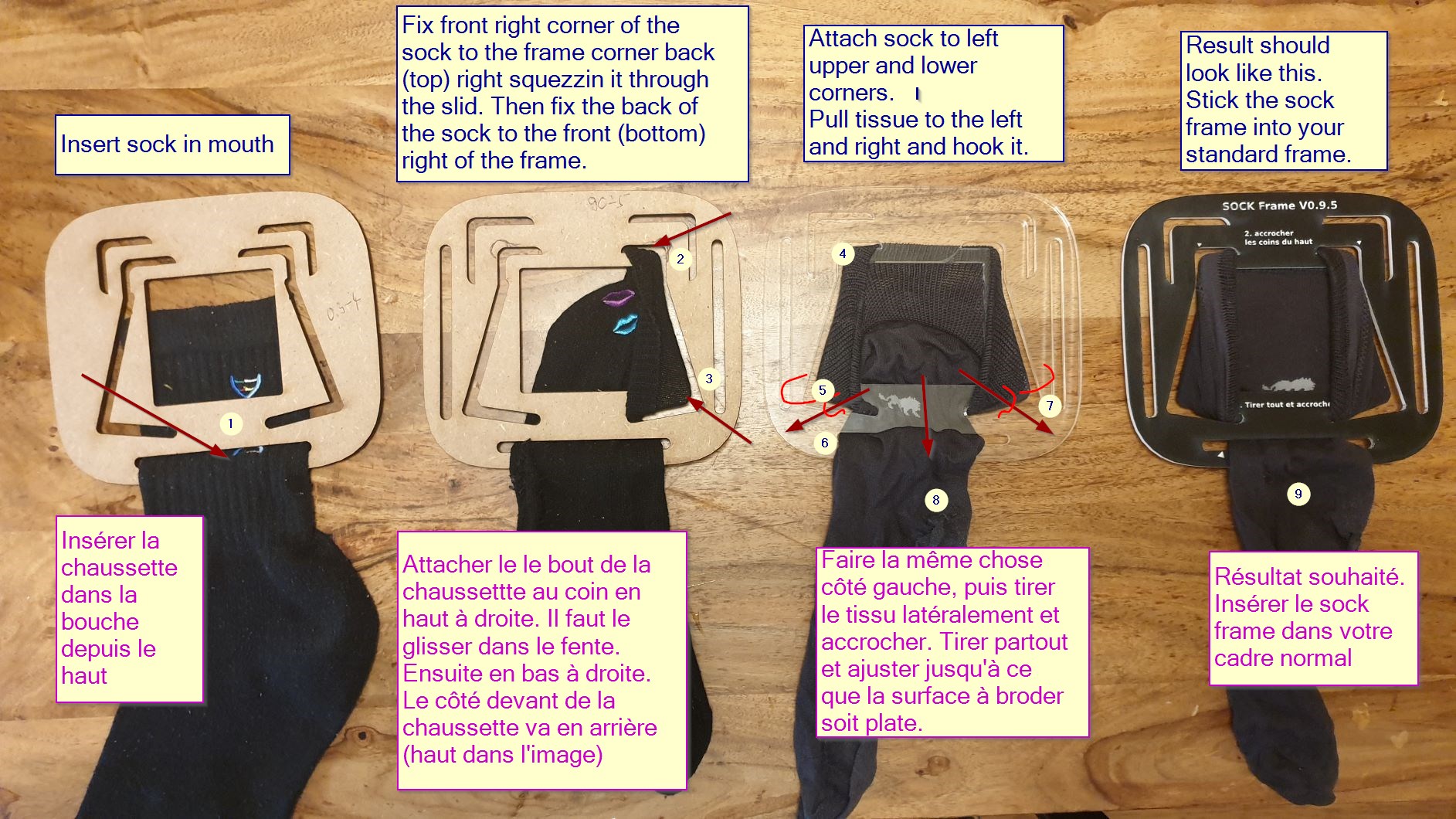 Ressources
Documentation
Fichiers
Files to Stitch on Socks