When you create embroidery designs you will come across cases were you need to create a sharp edge with satin stitches and the simple way won't look good anymore.
There are several common solutions for this type of work and you will need to make a choice for each design and for each specific edge you want to be stitching.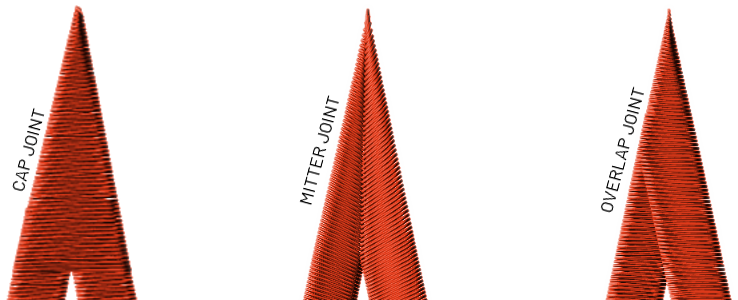 ---
Download the sample file. It shows how to create various edge types in Ink/Stitch.
---
---
Info: If you don't understand what you are seeing here, you might want to read the general article about satin columns in Ink/Stitch first.
---