⚠ This page is outdated. For more recent information have a look at the englisch original.

Schriftzeichen
Diese Schrift enthält folgende the 26 Schriftzeichen:
ABCDEFGHIJKLMNOPQRSTUVWXYZ

Description
InfiniPicto is a fun font of size ~ 70 mm containing only the 26 A-Z glyph. Each letter is a pictogram of an object whose name begins with that very letter….. in French Some will work in English :B is for Boat as well as for Bateau, C is for Crab, but some won't A is for "Arrosoir" but not for Watering ….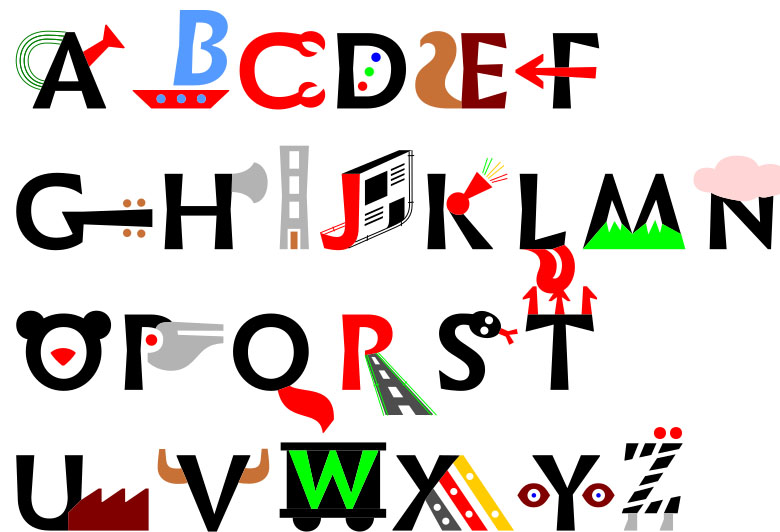 Maße
Bei einer Skalierung auf 100 % ist diese Schrift ungefähr ~ 70 mm tall (2.5 Zoll).
it may be scaled up to 200% (env 140 mm, 6 Zoll) hochskaliert und bis zu 70% (env 50 mm, 2 Zoll) herunterskaliert werden.
Color sorting
Beware, from the diversity of the drawings, no guarantee that colors appear in the same order in all letters, be careful if you do sort.
Gestickte Beispiele
InfiniPicto used on a T shirt :